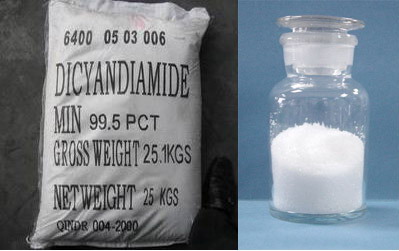 Founded in 1994, TELOON CHEMICALS INTERNATIONAL CO.,LTD. is a professional exporter and producer in China, became ISO9001 (2008) Approved Enterprise and the quality is assured by SGS United Kingdom Ltd.

TELOONCHEM Dicyandiamide (2-Cyanoguanidine) is an amine derived from guanidine. It is a dimer of cyanamide, from which it can be prepared. 2-Cyanoguanidine is a colourless solid that is soluble in water, acetone, and alcohol, but not in diethyl ether or chloroform.

Please click the "DETAILS" for our product specification.
Welcome to cooperate!