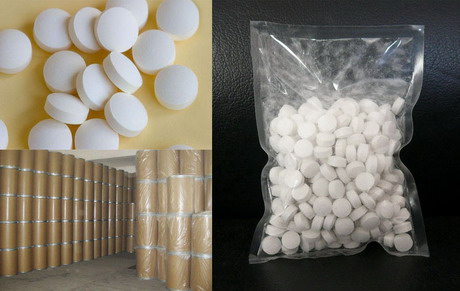 Founded in 1994, TELOON CHEMICALS INTERNATIONAL CO.,LTD. is a professional exporter and producer in China, became ISO9001 (2008) Approved Enterprise and the quality is assured by SGS United Kingdom Ltd.
Chlorine Dioxide Tablet is a new kind of disinfectant. It is a transportable, non-explosive one component tablet. The tablet is a chlorine dioxide delivery agent product, there is no "chlorine dioxide" in the tablet. It generates chlorine dioxide when mixed with water. It is used easily and effect quickly, it has a good performance in Human Water Systems, Industrial, Public Places, Agricultural, Food Processing, Livestock, Aquaculture and other applications.
Please click the "DETAILS" for our product specification.
Welcome to cooperate!