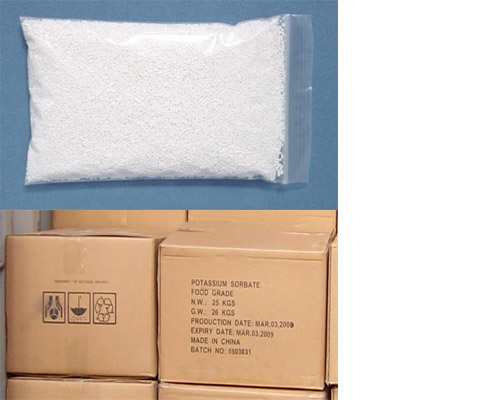 Founded in 1994, TELOON CHEMICALS INTERNATIONAL CO.,LTD. is a professional exporter and producer in China, became ISO9001 (2008) Approved Enterprise and the quality is assured by SGS United Kingdom Ltd.
TELOONCHEM Potassium Sorbate effectively inhibit putrefactive bacteria and mold. It has become the leading preservatives all over the world for its toxicity is lower than the other preservatives. It is mainly used for preservative and insurance agent of food, cosmetics, medicines and health products and tobacco industry. As an unsaturated acid, it also can be used in resins, fragrance and rubber industry.
Please click the "DETAILS" for our product specification.
Welcome to cooperate!