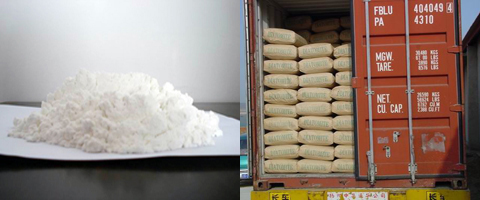 Founded in 1994, TELOON CHEMICALS INTERNATIONAL CO.,LTD. is a professional exporter and producer in China. We got ISO9001 (2008) Approval and the quality is assured by SGS United Kingdom Ltd.
Diatomite (diatomaceous earth) belongs to the rare non-metallic ore. It is biological sedimentary rock mainly formed by the diatomite(diatomaceous earth) remains of the ancient creatures. The main component of it is SiO2. The structure of diatomite (diatomaceous earth) is non-crystal and porous structure, which boasts the reputation of natural molecular sieve. Due to the unique structure of diatomite (diatomaceous earth), the products manufactured with diatomite (diatomaceous earth) as raw material are famous for small bulky density, large specific surface area, good adsorption, sound acid-resistance and heat-resistance, so the products are ideal materials which are widely adopted by the filtration industries.
Please click the "DETAILS" for our product specification.
Welcome to cooperate!