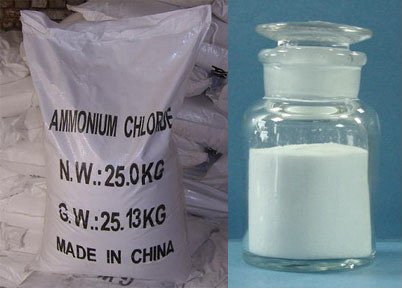 Founded in 1994, TELOON CHEMICALS INTERNATIONAL CO.,LTD. is a professional exporter and producer in China, became ISO9001 (2008) Approved Enterprise and the quality is assured by SGS Ltd.

TELOONCHEM Ammonium Chloride is mainly used in mining, tannery and fertilizer. It is also extensively employed as a constituent of Dyeing, Electro-bath and Soldering fluxes. Also it is used in Galvanizing, Tinning, Medicine, Candle making, Adhesive, Chromizing and Precision Casting and producing dry and storage batteries and other ammonium salt.
Please click the "DETAILS" for our product specification.
Welcome to cooperate!