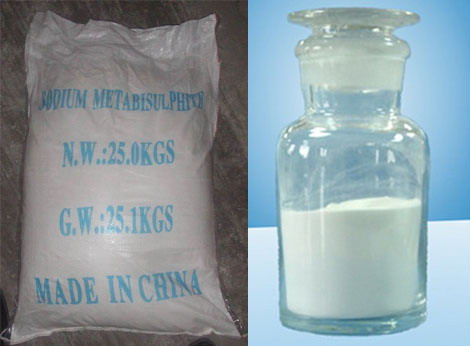 Founded in 1994, TELOON CHEMICALS INTERNATIONAL CO.,LTD. is a professional exporter and producer in China, became ISO9001 (2008) Approved Enterprise and the quality is assured by SGS United Kingdom Ltd.

TELOONCHEM Sodium Metabisulfite is white or light yellow crystal powder, a strong smell of sulfur dioxide,relative density is 1.4, easy to dissolve in water and glycerin, water solution. It has acidity,and its solubility will become large while raising the temperature and is less to dissolve in ethanol.
Please click the "DETAILS" for our product specification.
Welcome to cooperate!