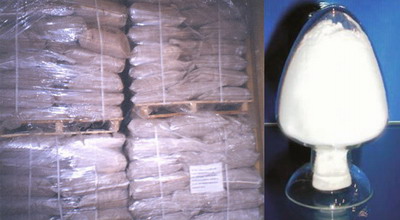 Founded in 1994, TELOON CHEMICALS INTERNATIONAL CO.,LTD. is a professional exporter and producer in China, became ISO9001 (2008) Approved Enterprise and the quality is assured by SGS United Kingdom Ltd.

TELOONCHEM Solid Sodium Aluminate is white powder or granules, hygroscopic, readily soluble in water. The aqueous solution may absorb CO2 and form aluminum hydroxide precipitate. Addition of NaOH is required to increase stability.
Please click the "DETAILS" for our product specification.
Welcome to cooperate!