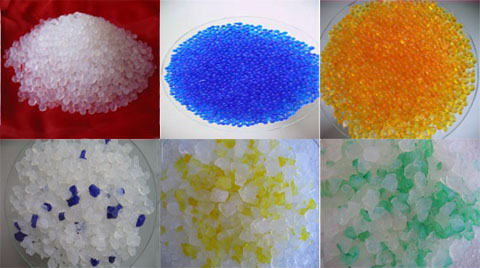 Founded in 1994, TELOON CHEMICALS INTERNATIONAL CO.,LTD. is a professional exporter and producer in China, became ISO9001 (2008) Approved Enterprise and the quality is assured by SGS Ltd.
TELOONCHEM Silica gel is most commonly encountered in everyday life as beads packed in a vapor-permeable plastic. In this form, it is used as a desiccant to control local humidity in order to avoid spoilage or degradation of some goods. Because of poisonous dopants and their very high absorption of moisture, silica gel packets usually bear warnings for the user not to eat the contents.
TELOONCHEM Silica gel has various kinds includes Narrow Pore Granular Silica gel (Type A Silica),Type B Silica gel, Type C Silica gel, Cat Litter, Blue Silica gel, Orange Silica gel, Fragrant Silica gel.Widely used as desiccants,agents to remove smell and all kinds of absorbents.
Please click the "DETAILS" for our product specification.
Welcome to cooperate!