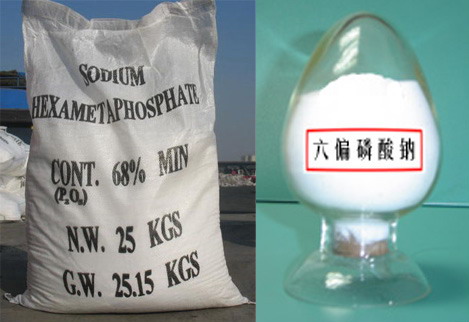 Founded in 1994, TELOON CHEMICALS INTERNATIONAL CO.,LTD. is a professional exporter and producer in China, became ISO9001 (2008) Approved Enterprise and the quality is assured by SGS United Kingdom Ltd.

TELOONCHEM SHMP (Sodium Hexametaphosphate) usually be used in industries of oil fields, paper production, textile, dyeing, petroleum, chemistry, metallurgy and construction materials etc. as water softener, flotation selecting agent, disperser and high temperature adhesive; In food industry it used as an additive, nourishing agent, quality improver, pH regulator, metal ions chelating agent, adhesive and leavening agent etc.
Please click the "DETAILS" for our product specification.
Welcome to cooperate!